All of my designs are hand made and tailored to each specific
couple's needs.
I have eight main formats for my designs, but am happy to come up
with others to match a couple's themes or wishes.
Any of my designs can be applied to any of the following formats...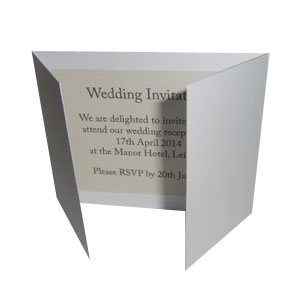 Invite